Stathead Matt's Week 10 NFL picks
If you have been following The Saratogian's college sports lately, you'll notice the straight bangin' Syracuse coverage we have been printing. But as any quality sports fan knows, it is always prudent to keep a keen eye on the competition. Learn their weaknesses and create a point of attack, so that in the rare but fantastic case that the coach falls ill and they call you out from the stands to lead your beloved team, you will be prepared to go all Sun Tzu on the opposition.
It is under that pretense that I am writing a brief preview on the UConn Huskies, and not at all because I am from Connecticut originally and will use any excuse to write about the closest thing my state has to a professional team. (That includes the UFL, WNBA, and AHL teams we have.)
A women's write up is easy. On the court Uconn's opponent will see Maya Moore coming up court with the ball, scream like they have seen the silhouette of Michael Myers in the moonlight and run like hell, allowing the Huskies to win by at least 50 a game.
"spooky"
So we're all set there, amiright? UConn women, I look forward to your PBS showcase and your telethon games. This year I may even donate for the sweet tote bag or just buy the Huskies chips and salsa from a CT grocery store and cart it back here for the memories. But I am not compelled here. They are good and we know it. Ho hum. Status quo. End o' story.
"Another roller coaster year for the UConn women"
If we are looking for a sneaky, young team to upset the current power balance in the Big East, it is on the men's side. Last night, the Huskies started three freshmen (Niels Giffy, Tyler Olander, and Jeremy Lamb)a sophomore (Alex Oriakhi) and a junior (Kemba Walker).
Walker is the main returning starter, and after years of setting up the likes of Jerome Dyson, A. J. Price and Hasheem Thabeet, the team is now his to run. Walker is a leader on the floor and an in-game manager who can set up plays for his scorers.
The question is, just who are those scorers?
Right now, it looks like nobody ... yet.
In their game against Stony Brook last night, Walker took over scoring, (team-high 18 points), driving to the hoop (team high six free throws attempted), and set up few teammates for scores, (three assists). This may be expected from a team that started three freshmen, has had little time to click and is looking to their one proven star to get the job done, but that is not Walker's role, and the team will not hit its potential until he goes back to his role as play-maker and someone else steps up as the scorer.
The team is young, and we do not know nearly enough about the freshmen yet, except that Niels Giffey played for a club team in Germany and was one of their finest U-19 players, that Tyler Olander went to school down the street from the Storrs campus and should be a huge hometown hero.
So why am I so excited about this year's team, that is about to start a 2-year probationary period for recruiting violations and is hemmed by Jim Calhoun, who seems to coach one or two games per season from a hospital bed?
For one, did you see their defense last night?
Here is the
stat sheet
from the game. Go ahead and check what Stony Brook shot in the second half. I'll wait.
15.2% from the field. 5-33. 0-6 from beyond the arch. That would give an offensive-minded coach like Don Nelson or Mike D'Antoni nightmares.
UConn has been a second half team for years. They play like a prize fighter, feeling out their opponent for a few rounds, then hammering them home. Granted, their opponent was Stony Brook, and I am certain that many will be quick to point out that Stony Brook is as feared in the College basketball world as any mouse to a cat.
I take it back. I totally take it back.
The other thing is their potential. The Huskies are young with quality leadership and one of the few coaches in the country that can routinely get the best out of his players, (Ignore last season. Just everything about it.)
These young players are not ready to make the jump to the NBA after one season, and are only going to grow stronger as they gain points to their experience, charisma and jump shot.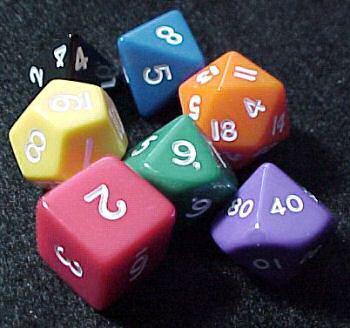 "Roll 14 for 'and 1'"
That is why UConn will sneak up on the Big East come tournament time. As my brother-in-law The Mike, the UConn guru who reminded me of all the details from last year that I chose to forget and gave me a scouting report on each incoming freshman put it. "We have to get better. We cannot do any worse than last year."
So now Syracuse fans, when you are ready to taunt my Huskies from your lofty top 25 spot, you will have more information that you did before.
Week 10 picks
(6-3)
Baltimore Ravens
at
(7-2) Atlanta Falcons -1.5
I didn't tweet or put this online, but you still win since it was wrong.
(2-6) Detroit Lions at
(0-8)
Buffalo Bill
s -2.5
(3-5)
Minnesota Viking
s at
(5-3) Chicago Bears +1.5
(6-2) New York Jets at
(3-5)
Cleveland Brown
s +3.5
(2-6) Cincinnati Bengals at
(5-3)
Indianapolis Colts
-7.5
(5-3)
Tennessee Titans
at
(4-4) Miami Dolphins +0.5
(1-7)
Carolina Panthers
at
(5-3) Tampa Bay Buccaneers -7.5
(4-4)
Houston Texans
at
(4-4) Jacksonville Jaguars -1.5
(5-3)
Kansas City Chiefs
at
(2-6) Denver Broncos +0.5
(1-7)
Dallas Cowboys
at
(6-2) New York Giants -13.5
(4-4) Seattle Seahawks at
(3-5)
Arizona Cardinal
s -3.5
(4-4)
St. Louis Ram
s at
(2-6) San Francisco 49ers -5.5
(6-2)
New England Patriot
s at
(6-2) Pittsburgh Steelers -4.5
(5-3) Philadelphia Eagles at
(4-4)
Washington Redskins
+3.5
Last week
: 6 of 13
Overall
: 65 of 120